Assessment & Development Center
"Unleashing People's Potential"
An Assessment Center consists of a standardized evaluation of behavior, based on multiple evaluations including job-related simulations, interviews, and/or psychological tests.  Job Simulations are used to evaluate candidates on behaviors relevant to the most critical aspects (or competencies) of the job.
A Development Center is a highly dependable method of mapping the competencies of people, holding various positions in an institution and defining their future development plans
It illuminates inherent executive potential and approach to confronting challenges while achieving excellence in leadership by predicting how certain characteristics will manifest in an individual's behavior.
The ProfileXT® Executive Leadership Report is comprised of three sections:
1.Total Person Overview – which consists of characteristics based on personal scores for each scale of the ProfileXT®, followed by a comprehensive description of how each characteristic manifests in personal leadership style.
2. Six Components of Leadership Success – They are identified by executives worldwide as critical facets of executive performance corresponding to leadership success. These include: Innovating strategic initiatives, Maximizing Resources, Utilizing organizational synergies, Producing quality results, Mentoring others, and Maintaining high personal standards
3. Actionable Plan – provides a guide for matters to pay attention to and
development tips.
The supervisory skills course is designed to build the participants' awareness of the dynamics of overall business operations and their role in supporting the business in meeting the set objectives. It is also designed to expose the participants to the necessary soft skills to supervise and motivate their teams to deliver higher productivity. The training can be done as a comprehensive, modularised session that takes three to six months or a one-week training. The topics revolve around raising the level of self-awareness and appreciation of supervisory role, communication, emotional intelligence, influencing, managing and motivating teams, performance management, problem-solving and decision-making.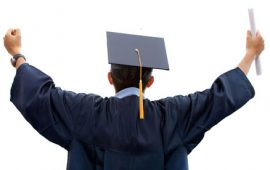 This entails leadership-specific with in-depth information, including tips, strategies, and action plans to help leaders become more effective, inculding access to unlimited follow-up reports. Using the framework of:
i. Crafting Vision
ii. Building Alignment
iii. Championing Execution
1. The ability to take the widest possible perspective, see the broader issues and the impact of these on the institution. (Strategic Management)
2. Leaders are to understand their own leadership behaviors and how these behaviors impact their effectiveness in managing people and resources. (Managing people and resources)
3. Identification of components as critical facets of executive leadership success and qualities. (Leadership qualities)
A certified assessor reviews the assessments reports. These insights provide good input for a structured coaching and mentoring sessions.